When you read this, you're tagged. Take a picture of you in your current state, no changing your clothes or quickly putting on makeup. NO PHOTOSHOP. Show your flist the real you!
Because of
cincoflex
, here is me in my laaaiiiirr.
You can see real real me in cosplay down below, so this is me on a daily basis.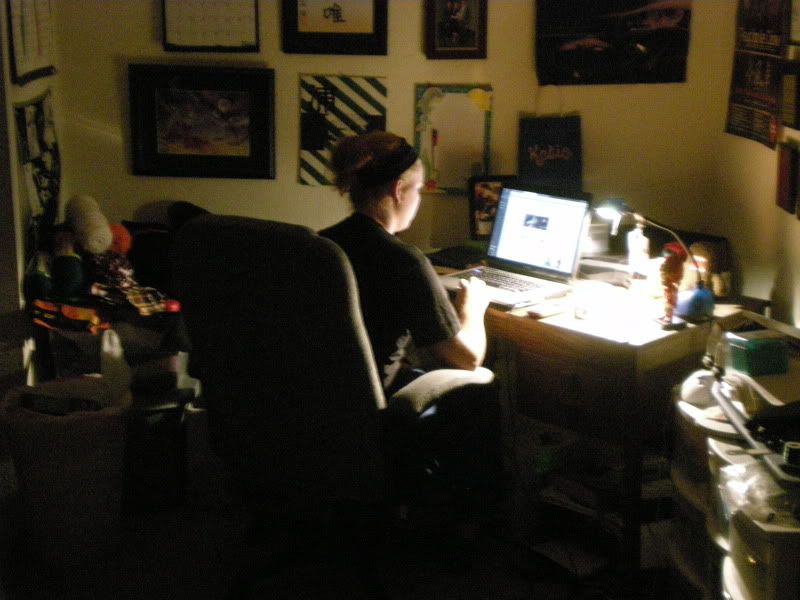 This is my lair, my little corner of my apartment. My apartment, being tiny, has things EVERYWHERE. Notice my yarn and fabric in the corner.
And you can't really see him, but my Bobblehead Iron Man muse sits next to me on my desk.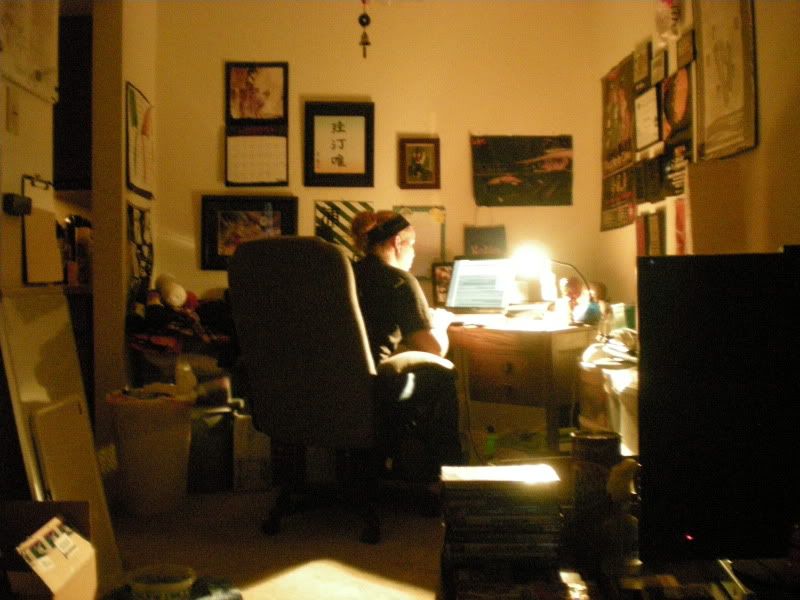 And the farther away picture. See my small amount of space? If you look to my right, you can see the sprawl of golf accolades on the wall. To my left, paintings of mine, a picture of my parents and I above my head, and a calendar.
Any questions?